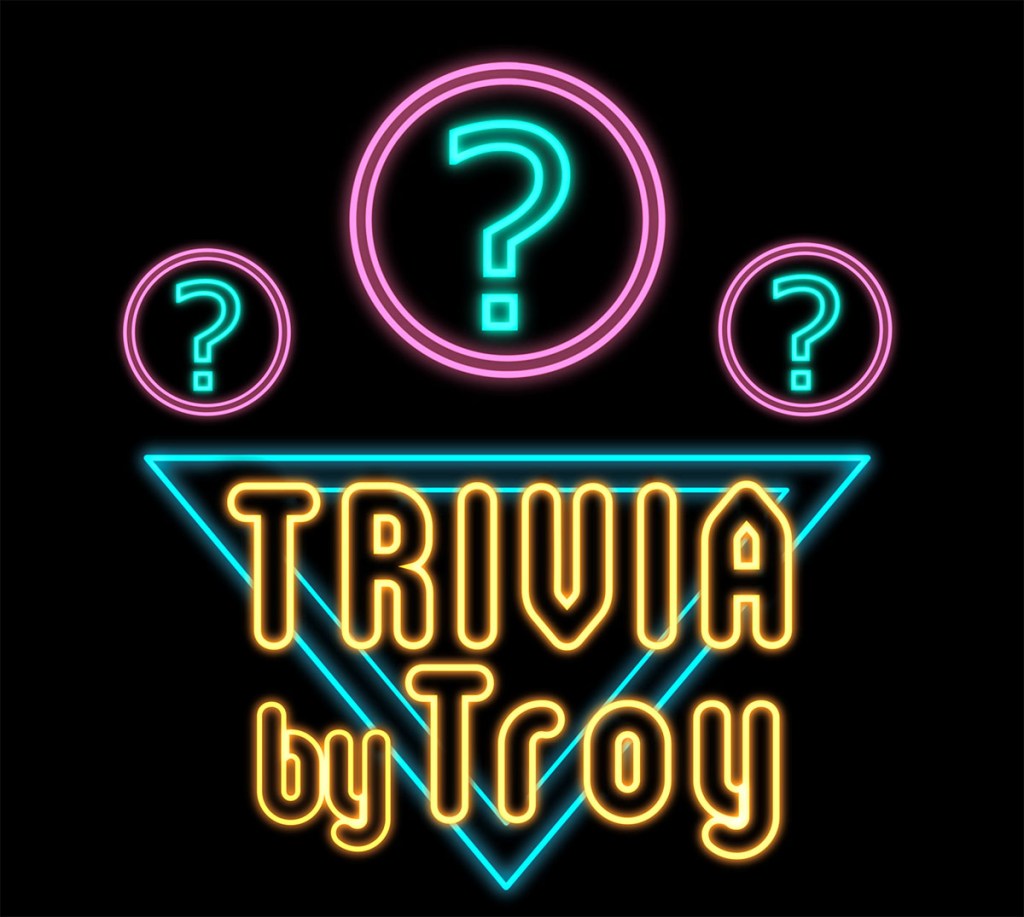 Trivia Night Monday, September 11th starts at 6pm
Trivia
3 Rounds of 15 questions.
Teams
6 Player Teams
Schedule of Events
5:00pm – Free Putting Clinic
6:00pm – Round 1 of Trivia
6:20pm – Putting Contest
6:40pm – Round 2 of Trivia
7:00pm – Putting Contest
7:20pm – Round 3 of Trivia
Prizes for each round of Trivia & Putting
Golf related or Gift Cards for each round.
New Trivia Series
Septermber 11th, 18th & 25th
We'll be conducting 3 Week Series with a Grand Prize for the Team which accumulates the most points during the 3 weeks.
Series Grand Prize
Team members will receive Free Golf for a Month or Gift Cards
Registration isn't required but good to reserve a table
| | | | | | |
| --- | --- | --- | --- | --- | --- |
| | | Points | | | |
| Place | Team Name | Week 1 | Week 2 | Week 3 | Total |
| | | | | | |
| 1 | Oedipus and the Mother Lovers 29 | 29 | 36 | 29 | 65 |
| 2 | Otterly Trivial | 25 | 36 | 32 | 61 |
| 3 | PAR TEE pints | 21 | 38 | 26 | 59 |
| T4 | Birdie Buddies | 25 | 29 | 29 | 54 |
| T4 | PAR-TEE People | 19 | 35 | 26 | 54 |
| 6 | Trivia Teamsters | 21 | 32 | 44 | 53 |
| 7 | Bogeys | 22 | 26 | 26 | 48 |
| 8 | We Drink Beer | 15 | 26 | 33 | 41 |
| 9 | Help Me Rhonda | 17 | 23 | 22 | 40 |
| T10 | Sketchy Old Men+1 | 21 | 0 | 0 | 21 |
| T10 | Team Hindsight | 21 | 0 | 0 | 21 |
| 12 | Cat People | 12 | 0 | 0 | 12 |
| 13 | The Unicorns | 6 | 0 | 0 | 6 |